A Practical Beekeeping Class
October 25th and 26th, 2014
Concerned about the Honeybees. Help us spread the word !
Greenville, South Carolina
9 AM - 5 PM Saturday Oct 25th
2 PM until Sunday Oct 26th
An Introduction to Honey Bees and Beekeeping.
In this two day beekeeping class you will learn basic facts about honey bees, plant pollination, and the fundamentals of beekeeping. .
* First class presentations by experienced beekeepers.
* Displays of beekeeping equipment and hive products.
* Educational materials related to the presentations.
Send a check for $95 To:
The Carolina Honey Bee Company.
Use the Paypal button and reserve your class seat today!

Registration is limited, so register to guarantee your seat today.
This course is for both new and experienced beekeepers, and others who are interested in learning new things.
The fee for this two day course is only $95.
For more Information Contact:
The Carolina Honey Bee Company
Telephone: 864-610-BEES (2337)
Note: We have out grown the Greenville County Extension Office.
The Class location has been moved to: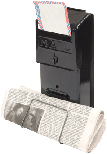 Co Sponsored by
The Piedmont Beekeepers Association
Greenville, South Carolina